Lose Weight Fast – Weight Loss Clinics That Work
MedShape Weight Loss Clinics offer many unique and affordable Weight Loss Programs to help you lose weight fast.  Our Weight Loss programs are designed to help you lose weight fast so you stay motivated easily. Furthermore, all come with complete medical supervision. Due to the need of convenience, MedShape has Weight Loss locations in Phoenix Arizona and through out Minnesota. MedShape knows how important it is to have fast weight loss result because the motivation and drive to continue the journey can fall. Therefore, we have to make results happen quickly.
Also, in order to keep the drive and motivation for long term changes, you need to SEE results, and SEE them FAST. That is why we have developed and utilize diet tools that are state of the art and exclusive to MedShape Weight Loss Clinic.  This makes your weight loss fast, easy and successful. MedShape understands in order to lose weight fast, you have to use the diet tools that are right for you. MedShape serves Phoenix Weight Loss, Tempe Weight Loss, Scottsdale Weight Loss, Minneapolis Weight Loss, St. Paul Weight Loss, Weight Loss Clinics in Arizona and Weight Loss Clinics in Minnesota. We have many diet clinics through out the Valley. You will also find Minnesota Diet Clinic locations.
MEDICALLY SUPERVISED DIETS
All of our programs are medically supervised and built around a regular calorie diet plan which is healthy and includes all food groups. The way we should eat!
BURN FAT AND LOSE WEIGHT FAST
We offer medications and supplements that are used to activate a healthy metabolism and help you burn body fat.
REAL WEIGHT LOSS RESULTS
Medshape does not believe in a 500-calorie diet or outdated weight loss information that promotes fad diets or unrealistic results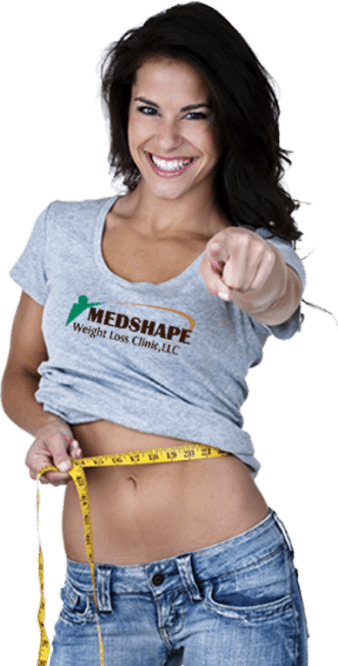 True Weight Loss – Weight Loss Clinics That Care
MedShape Weight Loss Clinics have treated Over 40,000 Patients Around The Country. First of all, when searching for Weight Loss Clinics and weight loss programs, here is something to remember — a lot of people are faced with weight problems, issues and struggles. Also, losing weight has never been very easy. As a result, building a healthier diet along with the right medical weight loss program, will help achieve your goal of a successful and fast weight loss.
At MedShape Weight Loss Clinics, we offer the best, most advanced ways, methods and medication for a rapid, fast weight loss in the industry. Also you will find we believe in Affordable Weight Loss. Your budget should not turn you away from losing weight. A truly proven medical solution to quick weight loss for our patients. All of our weight loss programs work towards reaching long term weight goals. It is not just about losing weight but  about learning to maintain the results you receive. In conclusion, new lifestyles and new habits is the ultimate reward.
The Right Programs for Weight Loss Success
With so many choices being given today in the different ways to lose weight, we understand it can be difficult to select the right weight loss program. Also we know this can be confusing. For that reason, MedShape has developed a wide range of weight loss choices available today. Due to all of the programs that out there, we decided the best thing to do was take the guess work out of selecting which program would be right for you. We wanted and help guide your decision for the right choice in Weight Loss.
Whether you are interested in losing weight with Phentermine, prescription diet pills or other diet drugs, we can help. Also available are weight loss with hCG injections, diets with B12 injections for weight loss, B complex drops to speed up the metabolism, diet supplements to stop hunger and cravings, the Military Diet, Low carb Ketogenic Diet or maybe just nutritional counseling. All of this can teach you to keep your weight off long term. MedShape weight Loss Clinic will personally design an affordable, custom diet plan that will fit the needs of your daily regime so you can  have the best results.
When we start thinking about our daily regime, or  in other words our daily lifestyle, one thing that probably comes to mind is convenience. We, at MedShape hear this all the time. "I want to lose weight and go through a medically supervised weight loss program with Doctors but my time is so limited". Also many of us travel for work, work long hours and more than likely it is hard to get into a medical weight loss clinic every week for medication or a counseling session. Sometimes just to stop by to pick up diet supplements can be hard! With flexibility in our clinic hours and staff, we can fix that for you and work around your schedule. In order to lose weight fast, we have to plan and work around your personal schedule.
Weight Loss Convenience with Many Locations
Also we have many locations that MedShape offers, including weight loss centers in Chandler AZ, Weight Loss locations in Mesa AZ, Weight loss location in Scottsdale AZ, Weight loss locations in Peoria AZ, locations through out Arizona, as a matter of fact, we have made the convenience a necessity for our patients.To make it even more convenient, MedShape has clinics in Maple Grove MN, Woodbury MN, Minneapolis MN, Edina MN, St. Paul MN for weight loss services. Over the years MedShape has received and treated patients with successful weight loss results all over the United States. Affordable Weight Loss Solutions with all convenience.
MedShape has developed its National Weight Loss Program that offers the same benefits as if you lived right next door to a MedShape location. Our specialized Professional Health Counselors will meet weekly with every patient either by phone, in person or via Skype. It has proven over and over again that your changes are much greater in losing weight and keeping weight off when you have a strong support system to assist you along the way. No matter where you live, MedShape is right around the corner to help you in your weight loss needs.
Besides our most popular diet programs, we also offer weight loss plans that have meal replacement along the line like Optimist or Medifast but for half the price. We believe strongly in keeping our programs affordable for everyone.  So affordable, some of our full weight loss programs start at just $20 per week! No contracts to sign! Believe it! A true pay as you go weight loss program. Check out more about our different programs here.
Areas that are vital to selecting the right plan for you is ensuring a strong, knowledgeable weight loss team. We need to stand behind you. We are happy to have some of the best and qualified Medical Weight Loss Team behind us. Together you receive the weight loss results and we receive the satisfaction of being a part of making your life better!