Eagan Weight Loss Clinic – Minnesota Weight Loss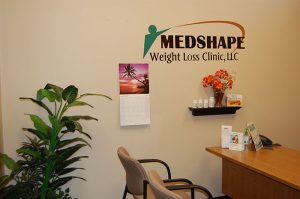 Our Eagan Weight Loss Clinic in Minnesota is conveniently located just off 35E and Yankee Doodle Rd, in Eagan MN. We are always ready to help and assist you with all of your weight loss needs. And while no appointment is necessary at any of our clinics, we do recommend calling us in advance at 651-714-5500, so you do not have to chance waiting for a Professional Weight Loss Staff.  Our Eagan Weight Loss Clinic location is staffed with highly-trained medical weight loss team of doctors, nurses and medical assistants who have helped thousands of our patients reach their weight loss goals and weight loss success.
See how easy weight loss really can be. Medshape's physicians weight Loss clinic has created the perfect weight loss programs for everyone's needs and budget. At Medshape, we understand the importance of a healthy diet and lifestyle. We are pleased to be able to serve our weight loss program in Eagan, MN and bring this city the benefits of being healthy and all of what Medshape Weight Loss Clinic has to offer to all of the Twin Cities, Minnesota who want to lose weight.
Medshape Weight Loss Clinic serves weight loss plans and treatment to all areas of the Twin Cities in Minneapolis and St. Paul. This includes Maple Grove, Minneapolis, Blaine, Coon Rapids, Roseville, Bloomington, Minnetonka, Edina, Burnsville, Eagan and even Wisconsin.
Phone: 651-714-5500
MedShape Weight Loss Clinic
3420 Denmark Ave
Eagan, MN 5512
Clinic Hours
Monday: Closed
Tuesday: 9am – 6pm
Wednesday: 9am – 6pm
Thursday: 9am – 6pm
Friday: 10am – 4pm
Saturday: 9am – 1pm
Sunday: Closed