hCG Weight Loss in Phoenix, AZ – hCG Minnesota
Have you heard about hCG Weight Loss Programs and hCG Weight Loss injections? Or wonder how hCG Weight Loss really works? Have you been searching for hCG Diets customized to your specific weight loss needs? Then You need to try MedShape's updated hCG Diet Weight Loss Program. MedShape Weight Loss Clinic ™ would like to introduce you to a true weight loss diet that involves no surgery, no starving, no outrageous exercise programs, no dangerous pills or expensive packaged meals.
hCG Weight Loss in Phoenix, AZ -hCG Diets in Phoenix 
Our hCG Weight Loss Programs in Phoenix Arizona have helped thousands of patients through out Arizona and the rest of the country lose weight. Were have used hCG in a Weight Loss plan for 15 years. Our patients have received amazing results. This hCG Weight Loss Program in Phoenix Arizona, and hCG weight loss in Minneapolis Minnesota was originally introduced as Dr. Simeons "weight loss cure protocol".
First of all, this amazing Weight Loss Program that uses hCG Shots has been used by hundreds of thousands of patients around the world over the last 60 years. After seeing fast and great weight loss results, Dr. Simeons became a true believer.  This was due to the weight loss results he sa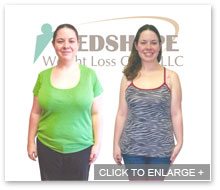 w. Also he knew these hCG shots were a great benefit to everyone who wanted and needed to lose weight. MedShape feels the same way also.
hCG  Weight Loss in Arizona and Minnesota –  Not 500 Calories
"The average dieter who follows MedShape's hCG weight loss Diet experience fast weight loss, averaging a weight loss of 1/2 pound to 2 pounds per day."
This advanced hCG weight loss program can guarantee SUCCESSFUL WEIGHT LOSS RESULTS FOR THOSE WHO FOLLOW OUR PROGRAM.
I would like to mention, our hCG Diets and hCG weight loss programs in Phoenix, AZ and hCG weight loss programs in Minneapolis Minnesota  are physician-supervised and completely safe. As a result of this, our hCG Diet and weight loss program, known as SLIM Now Therapy, is safe for all to use for their choice in a weight loss plan. hCG shots are a great way to protect the body from damage that can happen during any kind of nutrition change and caloric restrictions.
How our hCG Weight Loss Program Works
On our Signature hCG Weight Loss Program, known as SLIM Now Therapy, you will experience many positive benefits. The way MedShape uses hCG, it works on keeping your Thyroid in a healthy state, waking up your metabolism by supporting your metabolic functions in an environment set up for a fast weight loss. With this being said, it will allow your success in weight loss due to enhancing the good effects of how you feel. Such as: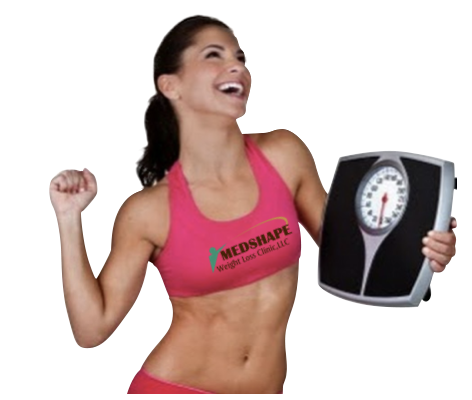 Faster  Body Fat Loss
More energy throughout the day
Hunger and cravings under control
Better sleep patterns and enhanced clarity
The hCG shot, which we use, is a common hormone that every man, woman and child's body produces on their own daily. The hCG hormone is sometimes dubbed as the "Pregnancy Hormone". This is due to the fact that in the first trimester the body of a pregnant woman develops this hormone in great amounts. The hCG hormone in pregnant women is a very misunderstood. The hCG shot and diet has many great benefits such as increasing the metabolism and promoting a lipolytic, or fat burning results for non-pregnant women and men.
You won't feel as tired, hungry or grumpy as with most diets.  MedShape's™ Weight Loss Program SLIM Now Therapy is very easy to start and virtually everyone is a good candidate for it.  Our success rate is over 90%* when adherence to the nutrition plan of anywhere from 1500-2000 calories a day and we are proud of it.
SLIM Now Therapy (hCG) Weight Loss Program. What Benefits Will I Get From This DIET?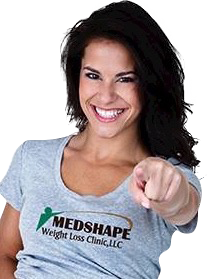 Lose Weight Fast and Easy
Lose up to 30 Pounds in 40 Days
Reshape your body by retaining your muscle mass and losing body fat
Diminish your cravings
Sleep better than  Ever Before
Naturally start balancing your Hormones
Say goodbye to hot flashes, night sweats and other hormonal symptoms
Experience a better sense of well being
Lose weight like you did when you were in your 20's by waking up your metabolism once again!
What makes our hCG Diet Different and more Successful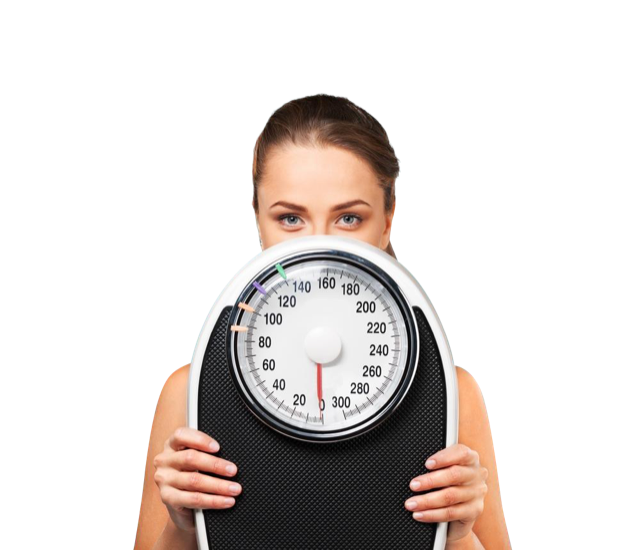 This is a true hCG Weight Loss program which uses a combination of prescription and non prescription medication. Because of this, our method of hCG  weight loss therapy will help naturally balance your hormones, support your Thyroid and kick start your body into a fat burning furnace. Also, our Physician grade signature dietary supplements which provides your internal support to accelerate your Weight Loss while utilizing hCG.Also, we do not believe in a 500 calorie restricted nutrition plan. Our patients eat between 900-1500 calories per day. In conclusion, prescription appetite suppressants and a state of the art nutritional & lifestyle plan customized to your very needs. Every week you receive:
hCG Injections
B12 Shot and Fat Burner Shot
Unlimited weigh in sessions
New Recipes
Access to our exclusive Members Only website!
MedShape Weight Loss Clinic is the ONLY weight loss clinic offering hCG Weight Loss with our SLIM Now Therapy diet Program. Above all, our Weight Loss Program is the up to date version of Dr. Simeon's original hCG Diet.  As a result, you have Finally found an hCG Weight Loss Diet program that works.
 MedShape's hCG SLIM Now Therapy Diet has become famous by Dr. Simeons for the safe, fast and effective weight loss experienced by those who have used this program to change both their bodies & lives.
3 Steps to Weight Loss Success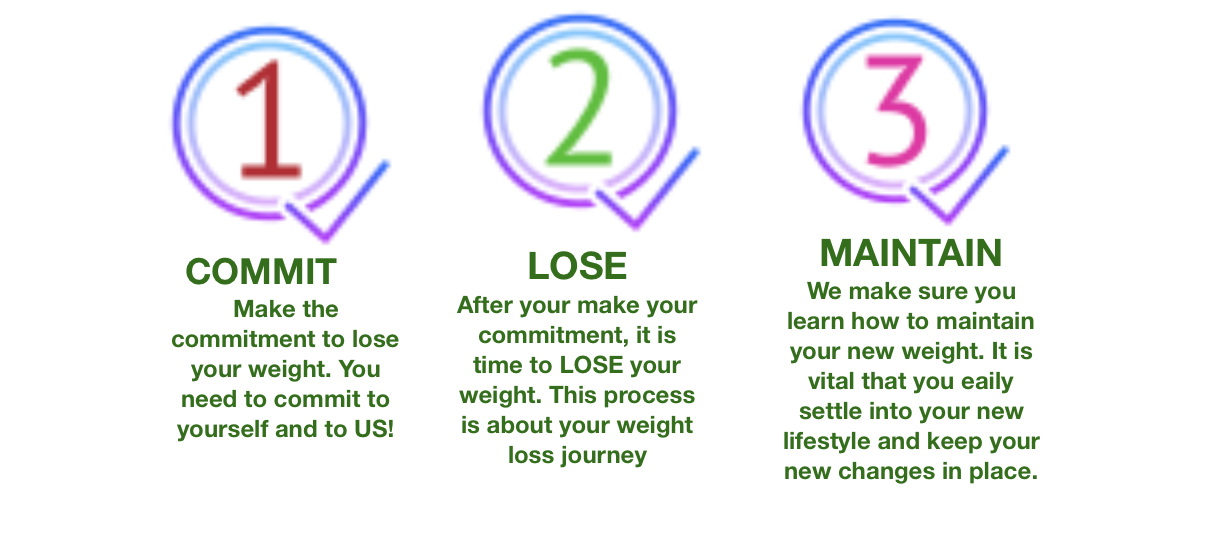 So Much More Than Just an hCG "DIET"
MedShape ™  is proud to boast our signature and state of the art hCG weight loss programs. Most notelworthy we are truly excited to introduce specialized hCG diets that work for everyone. Our hCG Weight Loss Programs are up to date, safe and recognized by many health care professionals. This includes Cardiologists, Personal Trainers, Family Practice Physicians, Plastic Surgeons and Neurologists.
Based On Real Weight Loss Success with hCG
Our hCG Weight Loss Program and hCG Diets are based on thousands of local Phoenix, Arizona and Minneapolis, Minnesota patients. Additionally, we have treated thousands of patients for weight loss all over the country through our National Weight Loss Programs. Plus our patients, when accompanied with hCG in their Weight Loss Program, and a healthy calorie diet, see a faster weight loss than just diet and exercise alone.
 Enjoy our professional medical support, unlimited weigh in visits and motivation. Above all, by following this system, it can help you look better and feel better. Most importantly you will see how easily you can shed the unwanted pounds we accumulate. This is due to contribution of an overall healthier lifestyle.
Your Results With this hCG Diet Is Our Success In Weight Loss
MedShape has your safety and success in their highest interest. It is time to wake up your metabolism. Get involved with our exclusive hCG Weight Loss Program and SLIM Now Therapy. Watch your body fat start to disappear! Are you ready to make a change and regain your confidence? Become the NEW person you want to be? Stop in to many of our MedShape locations today and find out how this hCG Diet SLIM Now Therapy  can help you lose weight. Feel free to come in and start your Weight Loss. There is never a need for an appointment!
We have three convenient locations in Arizona. These include Mesa weight loss clinics, Tempe Arizona Weight Loss, Scottsdale weight loss clinics. We also have hCG Weight Loss clinics in Phoenix Arizona, Glendale Arizona for Weight Loss and Peoria Arizona Weight Loss. We have several Minnesota Weight Loss Clinic locations too including Maple Grove Minnesota and Eagan Minnesota.
---
*Results are not guaranteed and may not be typical, successful results require strict compliance to nutritional & lifestyle plans recommended by MedShape's™ SLIM Now Therapy. Click here to read full disclaimer.