Lose STRESS Weight with MELT by MedShape
Our MELT Diet is a Complete Medical Breakthrough in the Weight Loss Industry and ONLY Available Through MedShape Weight Loss Clinic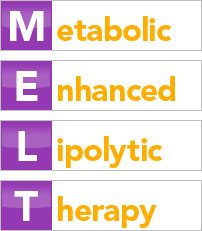 Now you can lose Stress Weight and start feeling like yourseslf again!  Thousands of Americans are over stressed and have no idea of the effect it has on the body and the weight issues it causes. Did you know that some ho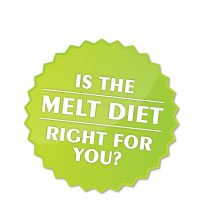 rmones released from stress can actually build a barrier around your body fat and literally prevent it from burning fat but force it to store fat instead?
The MELT Diet by Medshape Weight Loss Clinic is specifically designed to break down the stress hormones causing weight gain which can make it impossible for your body to lose stress weight naturally. In combination with or without the  SLIM Now Therapy medication, this method is a true success.  The MELT Diet weight loss program helps  diminish the effects of stress weight, allowing you to sleep better, assists in shedding body fat and leads to a positive lifestyle change.
Yes, I'd like to learn how medshape can help me lose weight!
When we want to lose our Stress Weight, we need to understand where it comes from. MedShape Weight Loss Clinic, LLC has utilized the most aggressive approach to weight loss available. The M.E.L.T. Weight Loss Program is Medshape's signature blend of hormones, amino acids and proprietary formulation that is exclusive to the clinic. Metabolic Enhanced Lipolitic Therapy is designed to reactivate the metabolism and truly burn stored body fat, causing a safe, healthy, rapid weight loss. Above all, mass inch loss.
M.E.L.T. is "Thermogenic" which means it directly increases the rate at which the body can use fat as a source of fuel. It helps the body burn more fat, & burn it faster. M.E.L.T. increases the the activity of enzymes which allow the body to produce energy. By increasing the activity of these enzymes, the accelerated rate of fat metabolism can be achieved without nervousness, jittery feelings, elevated blood pressure or increased heart rate.
MedShape's M.E.L.T. nutritional plan is designed to create the optimal hormonal environment for maximum fat loss. This is not a "fad" or "crash" diet, nor does it involve the use of extreme caloric restriction or expensive prepackaged food. MedShape's M.E.L.T. nutritional plan is designed for both short and long term success, encouraging simple, effective nutritional habits, all while encouraging meals consisting of real foods, which can be purchased from any grocery store. MedShape's M.E.L.T. program also encourages lifestyle modifications, addresses the underlying issues contributing to weight gain.
Is Stress Stopping You From Losing Weight?
Take The MELT Stress Test Now! Or find a MedShape weight loss clinic near you now and talk to any of our health care professionals for possible recommendations. It is not impossible to get your life back and lose your Stress Weight!
---
*Results may vary depending on adherence to the MedShape nutritional plan and current medical conditions. Click here to read full disclaimer.