Minneapolis Weight Loss Clinics  with hCG- Minnesota
The Best Weight Loss Programs in Minneapolis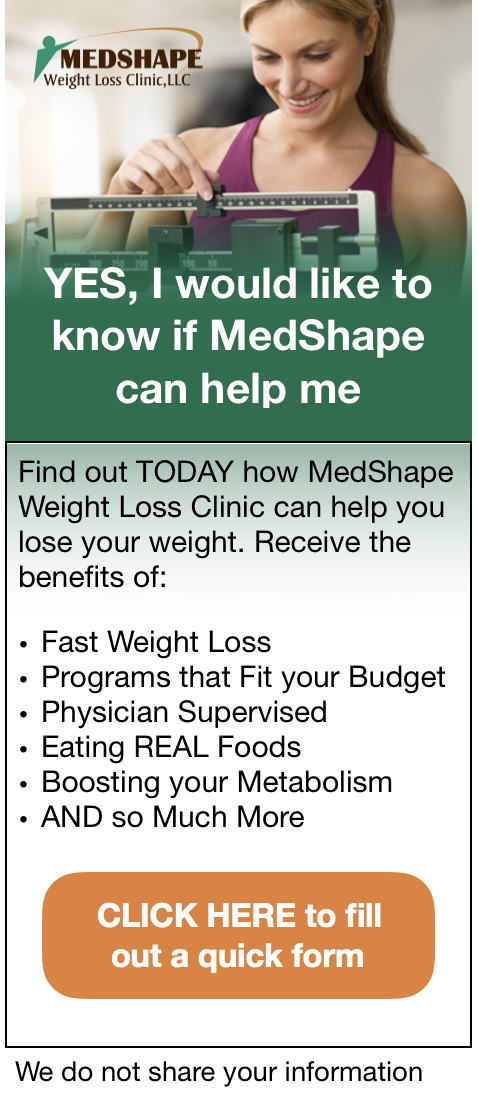 If you're looking for a Minneapolis weight loss clinic location that helps you lose weight safe and fast, this is it! MedShape Weight Loss Clinics in Minneapolis Minnesota are designed around your individual needs that cause you a fast weight loss. At MedShape, Minneapolis Weight Loss Clinic locations, located in Maple Grove Minnesota and weight loss clinics in Eagan Minnesota.
Our Professional staff personalizes your Minneapolis weight loss program so that it works for you individually. Furthermore, through individualized diet programs for men and women, we give you the tools and support you need for the best weight loss experience necessary. Also, MedShape realizes losing weight is only one part of the program. It is real success when you learn to  maintain your weight loss long term.
Weight Loss Clinics in Minneapolis Minnesota that Works
Our Professional trained Physicians, Registered nurses, Medical assistants and Weight Loss Counselors take pride in helping you through every step of your journey. Our team is with you until you reach your weight loss goals.
We encourage all of our MedShape patients at MedShape Weight Loss Clinics in Minneapolis and Eagan, offering weight loss programs in Minneapolis, Minnesota, to meet with us on a weekly basis. This is the benefit for the accountability and support that the MedShape team offers. Our weight loss programs are built around the concentration on body composition, not necessarily BMI. You are much healthier losing body fat and retaining lean mass. Also much trimmer. Thin and trim is the overall goal. MedShape views excessive weight as a medical condition requiring medical attention.
Minneapolis Weight Loss you can Count on!
MedShape Weight Loss Programs are developed to ensure a safe, rapid weight loss through Non-hCG SLIM Now Therapy.  Metabolic Uplift Injection program of B12 shots, Lipotropic shots and other amino acids and
Proprietary blends for weight loss. In addition to our medical weight loss treatments,  we also have effective weight loss tools that regulate what you lose and where you lose it! with our state of the art Body Comp 5000. You will be sure you're getting results. Not only does it show an accurate reading of your current weight, it also shows fat mass, fat free mass, total body water, resting
energy expenditure, percentage over ideal body. in conclusion,it also shows weight and disease potentials and related risk.
Our weight loss clinics servicing Minneapolis residents and Weight Loss Clinics through out Minnesota, provides effective, affordable, and steady weight loss solution to help our patients reach their weight loss goals. Read the testimonials of our satisfied patients. 
Contact us  at one of our Minneapolis Weight Loss Clinics in Minnesota to discuss with our friendly staff which of our programs is right for you. We'll show you why we're the best center for weight loss in Minnesota.
MedShape Weight Loss Clinic wants to help YOU lose weight, not your wallet! Click here to see our most recent specials.