Medical Weight Loss Doctors and Team
MedShape's Medical Weight Loss Doctors and Professional Medical Team understands why you are not satisfied with the out-dated, "cookie-cutter" approach to weight loss. This type of Weight Loss Diet is utilized by many Weight Loss clinics. Also, many of these Weight Loss programs are non-qualified individuals offering weight loss with limited or no medical supervision. Furthermore, we would like you to meet our Medical Weight Loss Doctors and Team.  Most noteworthy, MedShape Weight Loss Clinic offers the most integrative styles for a fast and safe weight loss. You will find that our customers receive the best Weight Loss Doctors and Medical team to guide you to your Weight Loss success.  Because our patients with MedShape aren't told to follow unproven diets. Rather, we customize Weight Loss programs for each individual customer.
Everything within MedShape is based on combining medical supervision with Signature Weight Loss Supplements and a mixture of vitamins and minerals.  As a result, you will also find prescription appetite suppressants and hormone therapy injections  (without using a 500 calorie Diet) if needed. MedShape is proud to be the largest Weight Loss Clinic serving the Valley in Medical Weight loss and weight control.
Our Medical Weight Loss Team Serves The Valley in Medical Weight Loss
We are determined to constantly offer  our customers the best and most advanced ways, methods and medication in the Weight Loss industry. Also, our Weight Loss Doctors protocol is considered to be the leading treatment for Physician Supervised Medical Weight Loss. This is due to constant innovation of new ideas and specially designed treatments. Delivering Weight Loss results you can count on is our main goal. All of us understand that you have many choices in weight loss providers. Most of all, if you're the kind of person who demands the best customer service and specific medical care for your personal needs, you'll feel right at home being a part of our clinic.
MedShape Weight Loss Clinic always goes above and beyond for our patients. In addition giving you the care that you deserve. Overall, we create a personalized treatment plan for Weight Loss based on what you NEED.  As a result, it is a priority that our weight loss programs are actively managed by our professional weight loss counselors. Counselors who care, understand and have extensive nutritional and weight loss experience. In addition, we're with you every step of the way! To sum it up, a  true Weight Loss Team that wants to make sure you reach your goal!
Yes, I'd like to learn how medshape can help me lose weight!
---
Stephanie Smith, Founder / CEO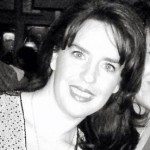 Stephanie Smith founded MedShape Weight Loss Clinic in 2007. She brings over ten years experience in the medical field and weight loss to the company.  Stephanie's education in the healthcare industry is from Gustavus Adolphus, University of Minnesota and ASU. You will find her educated in many degrees and areas of expertise. This includes Chemistry, Forensic Science, as well as, Forensic Pathology. Due to having a clear compassion to help others, Stephanie recognized the need to develop a sound program that can help the issues our country faces with Obesity. Also she truly enjoys educating and change people's lives. It is important to develop and perfect a protocol that will allow  patients to lose and KEEP weight off.  Therefore, this is the best way to add quality and years of life to those who choose the MedShape way of weight loss.  Stephanie is originally from Minnesota and relocated to Arizona 14  years ago to continue her education in medical science.
______________________________________________________________
Dr. Andrew Topliff, MD,  Medical Director
Dr. Topliff is a Board Certified Physician in Emergency medicine as well as one of the top Toxicologist in the country.  You will find that Dr. Topliff brings years of experience from direct patient care and superior education for the MedShape staff and patients. He received his medical degree from the University of Washington School Of Medicine, Seattle. His advanced training includes Toxicology Fellowship and Emergency Medicine with Hennepin County Medical Center, Minneapolis. Dr. Topliff enjoys being outdoors, travel, hiking and spending time with his children.
______________________________________________________________
Dr. YoungJu Le, NMD
Dr. Le is passionate of getting to the root of health issues. She is driven by educating patients to better understand their health. Dr. Le finds great joy helping MedShape patients incorporate healthier life choices and ways to reduce stress. YoungJu (YJ) has extensive experience with a variety of healing modalities that aims to empower patients by integrating both traditional and alternative approaches. Furthermore, originally from Seoul Korea, YJ spends her free time dancing Argentine Tango, hiking, practicing yoga and meditation, reading, and connecting with her family, friends and like spirited people. This is a must to keep her mind, body and spirit healthy and sound. YJ graduated from Southwest College of Naturopathic Medicine in Health Sciences. YJ is a board certified Naturopathic Medical Doctor in the state of Arizona.
______________________________________________________________
James Sheehan, NMD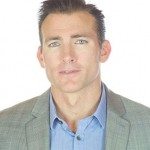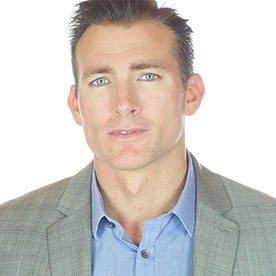 Dr. Jim Sheehan has been with MedShape Weight Loss Clinics since 2007. During this time, he's had the privilege of working with thousands of MedShape clients from all walks of life. These areas range from professional athletes looking to enhance their performance to seriously ill individuals for whom weight loss was a life & death issue.
Dr. Sheehan received his medical degree from Southwest College of Naturopathic Medicine and his undergraduate education at Iowa State University, where he was also a member of the swimming team. He feels his experience in competing as a Division I level athlete spurred a life long passion for studying and applying nutrition to improve overall health and performance. In addition, you will find he still enjoys swimming and coaches youth swimming. Other interests include experimenting with nutritional strategies and exploring a wide range of physical activities.
______________________________________________________________
Maria Matthews RN, Clinical RN Nurse Manager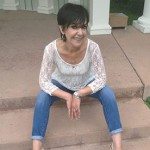 Maria decided to retire her position as an Emergency Room Nurse Manager for 30 years to join the MedShape team in 2009.  She brings MedShape the Clinical Management and her professional medical education. This is necessary to ensure the safest and most productive way of treating our MedShape patients.  Maria works directly with patients and staff. Her focus is implementing the newest and most progressive ways in weight loss known today.  "My way of treating a MedShape patient is not about the weight they want to lose, but concentrating on how they gained the weight".  It is just as important to concentrate and focus on social and emotional needs. The underlying condition needs to be found to make changes that are necessary. In conclusion, this is important so MedShape patients make their weight loss success a long term goal, not a quick fix.
MedShape is also proud of our Certified, trained and professional Medical Assistants and MedShape Certified Health Consultants.